Dear Turris users,
We have been lately working on polishing things for the upcoming OpenWrt 21.02 RC1 as there was a branch off two months ago and OpenWrt finally brings an announcement that this version is out for a broader audience a few hours ago! This version is already available for testing in the HBD (D for Dangerous Dragons

) branch.
OpenWrt 21.02 RC1 – future Turris OS 6.0
The latest highlight of this release is that OpenWrt 21.02 will have thanks to @japa available to install RIPE Atlas SW Probe, so it means that anyone who has any router running OpenWrt, he/she can install it and use it! Unfortunately, it does not make it into RC1, but it will be part of RC2!
Main highlights for us are LTS Linux kernel 5.4 and Python 3.9.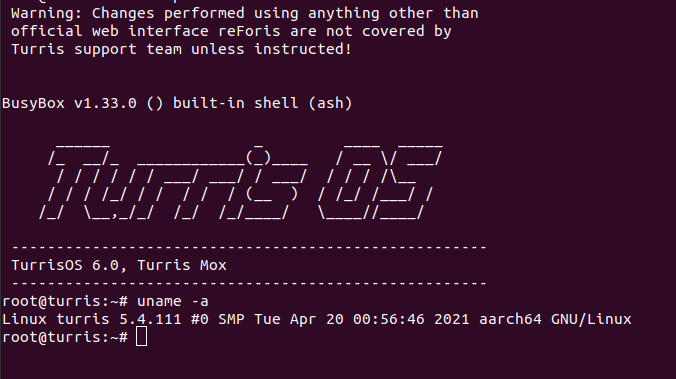 Tested: Turris Omnia, Turris MOX (on the picture)


Not tested: Turris 1.x (missing some packages will be hopefully fixed soon)
If you are interested to try this future release, don't forget that isis a development branch and recommended to use by advanced users only. For more details about switching branches take a look at our docs.