Diplexers are quite expensive (about 10 € for 1pc). You can buy just antennas and cables to have 6 antennas together - two common for both 2,4GHz and 5GHz and 2 for 2,4GHz and 2 for 5GHz.
I have now 5 antennas with only two diplexers…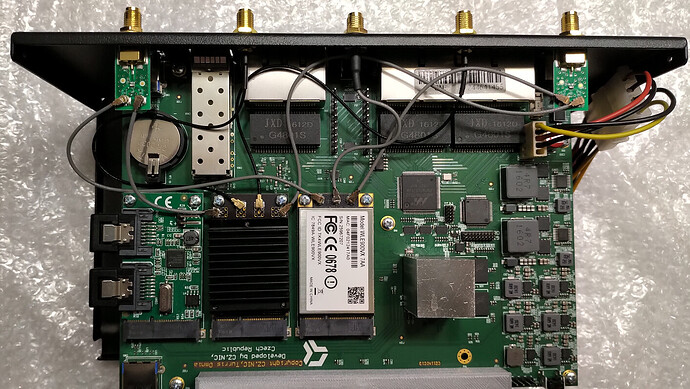 One question for @psiegl: Does the card have heat sink on it? As seen on picture of my AC wave 2 card, it came with pre installed heat sink. Or there is no need for heat sink?