AsiaRF started offering a 802.11ax supported mPCIe WLAN device, namely AW7915-NP1 with quite a cheap price tag: 35$ a piece. As this is quite a bargain, I though I give it a shot. However, currently Turris Omnia shows me purely:
root@turris:~# lspci
02:00.0 Unclassified device [0002]: MEDIATEK Corp. Device 7915

root@turris:~# dmesg | grep 7915
[    3.133330] pci 0000:02:00.0: [14c3:7915] type 00 class 0x000280

At the same time, LUCI shows me an unknown 802.11bg wifi device, but nothing more. I tried to install the mt76 kmod drivers, as they were highlighted here. However, afterwards there was no success. Still same issue, meaning there is no device shown as a 802.11ax WiFi device.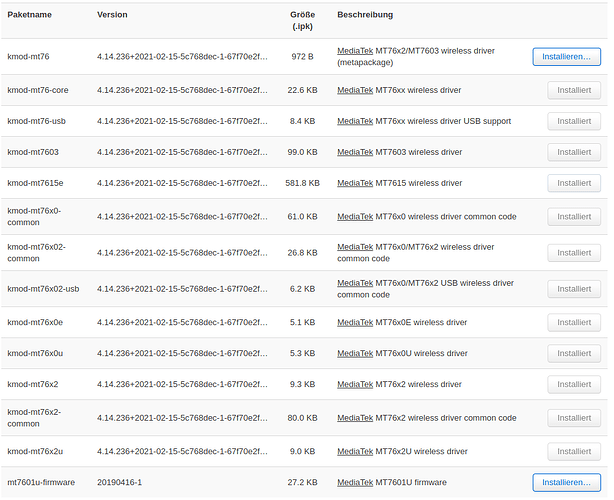 Did anybody else try this bargain of a 802.11ax WiFi device?