Visit our booth no.118!
Learn more: https://wispaevents.org/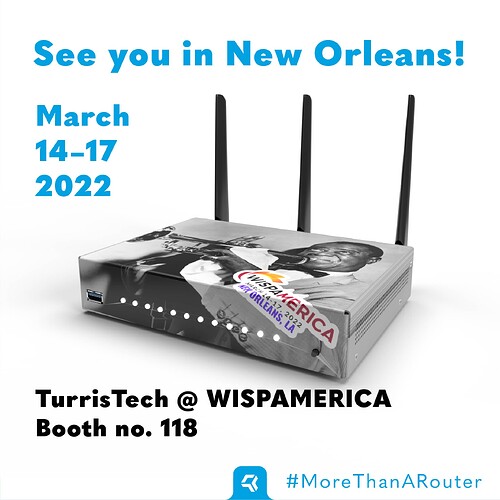 I live just outside of New Orleans! Not planning on going to WISP, but I may need to give you guys some advice on what things to go visit and places to go eat!
Thanks, @sgusa, that would be lovely. PM sent. Will be great to grab a cup of coffee as well.
I would like to have that case, very jazzy.
That was the goal

to achieve it…good idea, though
I would be careful with that killing. It's not fun not only lately.
For You, only

@viktor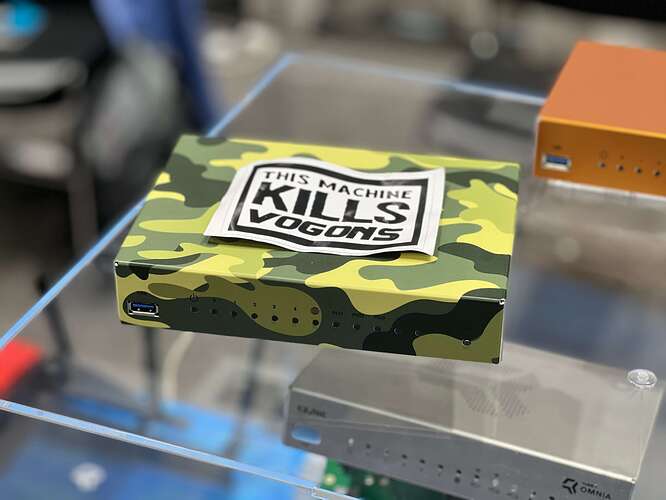 We have been lucky to have a concert at our booth, performed by the one and only Dave Taht, the father of Bufferbloat!

I hope you did not let him go without at least one omnia in his hands

(preferably the nice red one)
well, let me see!..

He was holding a CAMO one

@moeller0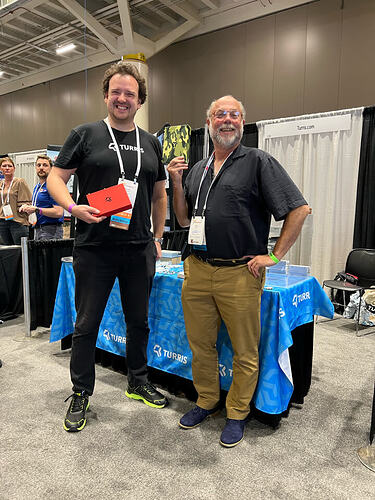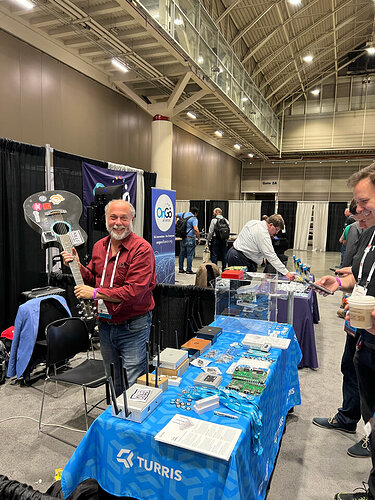 Ah, I had put Dave into the bright primary color camp, leaned something new today? Personally with the camo one I would fear never to find it again, short of embarrassingly following the power line

It can happen to anyone of us, certainly

Anyway, it was a blast to have him around. Great guy.
Bufferbloat has always been a subversive, largely under the radar, project, so the camo turris appealed to me, but yes, otherwise I prefer red.
slightly more serious is my 8 minute explanation of the key thing wrong with most wifi APs: Making Wifi Fast + Slides - BattleMeshV8 - YouTube
I would like to confirm that turris doesn't have bufferloat on the new wifi chipset they are experimenting with. A test suite (rtt_fair) is here:
Welcome, @Dave_Taht. Yessir, we will take a look on it, once @miska will be back in the office.
This topic was automatically closed after 33 days. New replies are no longer allowed.