Hey guys,
yesterday, I've installed my 2nd Omnia to another location.
I tried to set everything the same.
My goal was:
Use internal mSATA SSD as /srv for LXC
Use external USB SSD as a storage for NAS
Mount external USB SSD into mnt/nas
I thought that I got it right. I had to do some harakiri in terminal (mount + fstab), but it looked OK.
Today, I found out that files stored in /mnt/nas/something/... are actually stored on the internal 8GB flash which was full.
In LuCI, I had two buttons to unmount two file systems for those two external drives. I unmounted them.
As next, I deleted the mounts in the second table on the mount point in LuCI.
After that, I wasn't able to see reForis & Luci. WiFi worked even after reboot. When I tried to access router, it was attempting to do initial setup.
I tried
Reset
Factory reset
Reflash from two different USBs (mode 4)
SSH (mode 5)
Reflash from the internet
No luck. My Omnia doesn't trigger initial setup wizard. When I try 192.168.1.1 I receive nothing, and the page goes into infinite redirect loop. No applications are show, just redirect to /login/reforis
During mode 4 LEDs sequence is
White Knight Rider
All green
4 most left red
White Knight Rider
The most left LED & PCI 2 & PCI 3 goes white
The most left LED goes to green
After flash, I receive an IP from the router, but I receive the infinite loop again when I try to access 192.168.1.1.
The only LED which is shining is POWER with Green. I don't think that is correct after reflash.
Any idea to get it fix?

mode 5 lets me go to BusyBox I have no idea what is good for. In this mode, I executed btrfs check /dev/mmcblk0p1 with no error.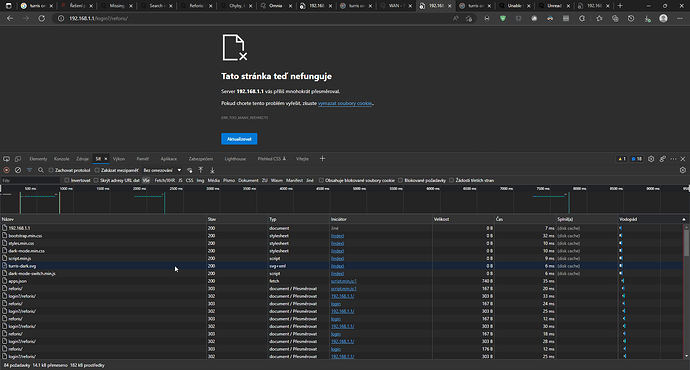 Information
SN: 61203299630
Brand new Turris Omnia
In mode 5 the command turris-diagnostics is not available