Hello, my network consists of ISP modem (in bridge mode) > Turris Shield > TP-Link AX73 router (in bridge mode), hence Shield should be the only device responsible for DNS.
When connected the Wifi on my cellphone, iOS shows this warning: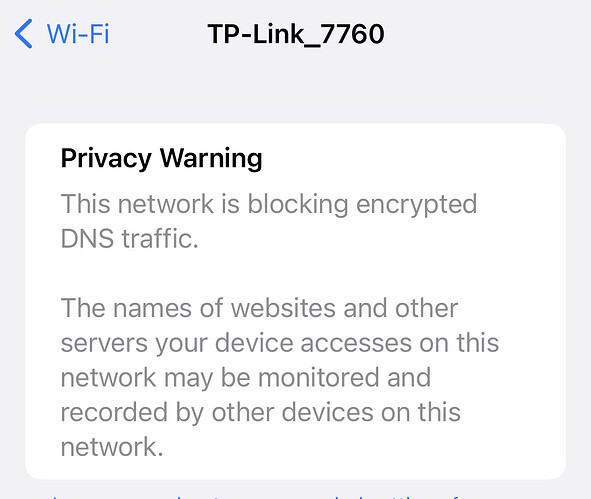 Is this something to be taken care of and fixed or is it normal behavior for Shield and I can ignore it? I don't see the warning on my macOS when connected to the same Wifi.
Many thanks and sorry if it's a stupid question (I'm not a geek).
Lukas