Hello community,
i want to replace my FRITZ!Box 5530 Fiber with my turris omnia.
I plugged the SFP module from the FRITZ!Box 5530 Fiber into my turris omnia router. Unfortunately, the module is not supported.
root@turris:~# ethtool -m eth2
Cannot get module EEPROM information: Not supported

Do you have any tips on how I could get the module to work?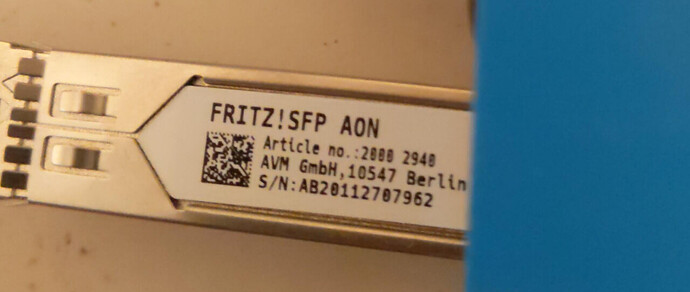 Alternatively, it would of course be possible to buy an SFP module, which is supported.
My provider has informed me of the following requirements:
BIDI SFP module
TX 1310nm
RX 1490nm
10km
Max 1000Mbps
Does anyone have a tip on which SFP module to try?