Wanted to buy 1GB MOX but ended up buing used 512MB Pocket WIFI for half the price hoping I could squeeze in all the necessary tools (TOS6, docker, portainer agent, zigbee2mqtt, netclient, streaming netdata node). Turns out it's quite borderline as swap sometimes hits 100% (like when updating) and I would like to give it a little more space.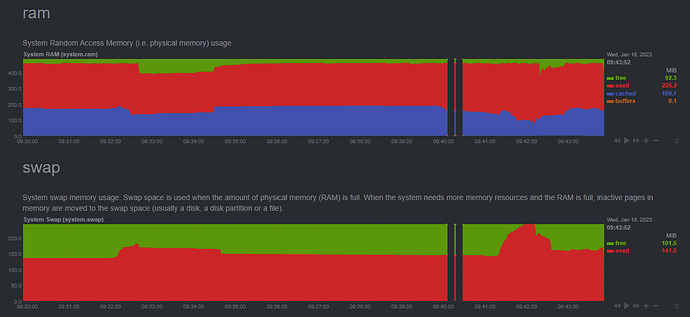 How to increase swap? I have virtually unused SD card there, swap can be 1GB for all I care.
I've noticed reForis (controller, fosquitto) takes largest chunk of memory, can it be optimized (run on demand) or turned off (temporarily disabled)?
Thanks.