I have the default policy in the Network / Firewall / section set to DROP.
I changed to REJECT: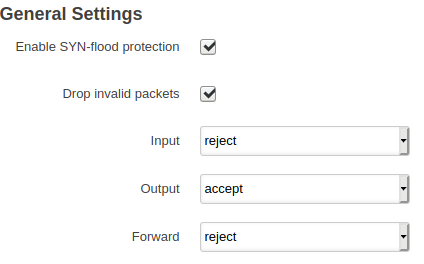 but Status / Firewall still shows DROP: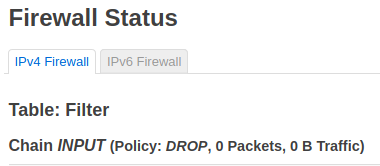 Via CLI: iptables -S also shows -P INPUT DROP
CLI command: iptables -P INPUT REJECT returns iptables: Bad policy name. Run dmesg 'for more information`
iptables -P INPUT ACCEPT
iptables -P INPUT DROP
works correctly
Why only REJECT doesn't work?
Firewall and TO reboots completed.
Tested on TO 5.1.9