I am after setup clear system TOS5 on Omnia … how do I verify that colletion data is working properly?
There is no data collection section in Foris indicating the correct function. Data collection packages are installed.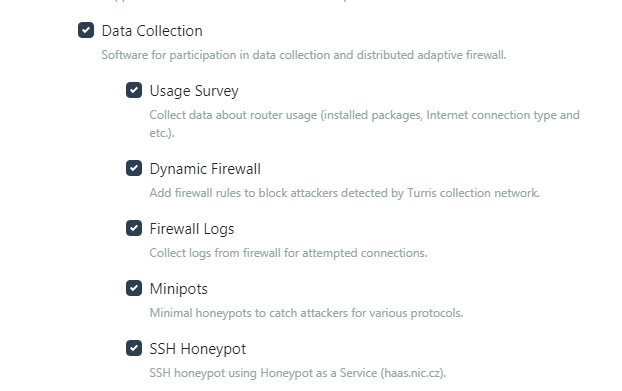 There's only agreement to the terms in reForis. On the page https://view.sentinel.turris.cz/ isn`t still private accounts. My external IP has ports 22, 23 and 80 are opened but other ports 2323,
3128, 8080, 8123 are closed!