Hello,
I am trying to compile and build the turris omnia firmware in a docker container according to starter guide @Turris / Turris OS / Turris Build · GitLab. Simply, the steps are,
git clone
in /turris/build/ run ./compile_pkgs
3.git checkout hbk
4.make menuconfig (nothing changed, default)
5.make -j4
The problem is:
I get the errors on the ath79 patching , during /target/linux compile steps.
Below you can find the screenshot of the error which was run in debug mode.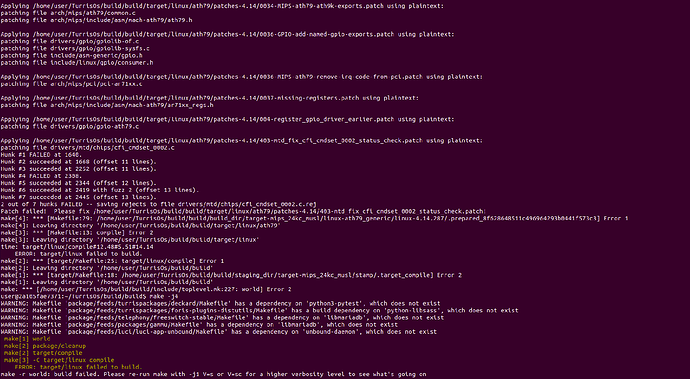 PS: I used Ubuntu 20.04 and the last version v5.0.0.03 with hbk development branch.
Thanks,