I'm running the latest 3.8.5 and after restarting, the router will only assign IPv6 addresses to all devices on my LAN. Now none of these devices have any internet connectivity, despite being previously assigned static IPv4 addresses.
I'm unable to connect to the Omnia to troubleshoot or administer it, all I can try is resetting it and after several attempts IPv4 connectivity still fails. What are my options now please?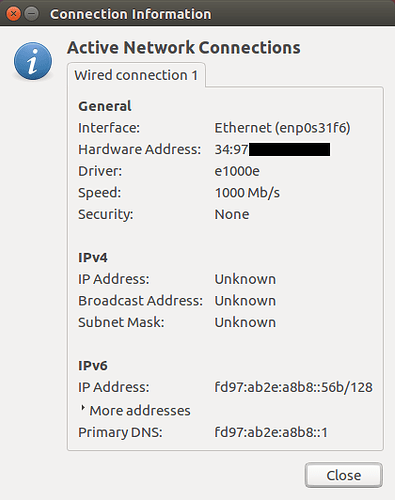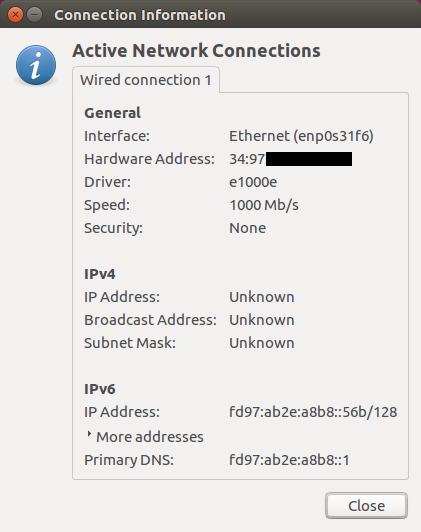 Two Ubuntu machines show this connection info, and an Android device simply times out after trying to connect to WiFi after a while. All were working perfectly just before the restart of the Omnia.
EDIT: Similar problems here ("Client not receiving a new IPv4 address after router reboot") and here ("DHCP/Network up seems to be flaky") and the suggestions to restart, switch Ethernet ports, or restart the network manager on the connected devices does not resolve the bug.