---
The thing is that you're a new user and you created the thread, there were 3 posts from you within the same day and all of them contain a reference to advertisement. In this case salt.ch. It was detected automatically and flagged by @system with reason "This new user tried to create multiple posts with links to the same domain". In any case, you receive PM about it that it was hidden and instructions, what you need to do to unhide it. Similar to do this one, which I received recently: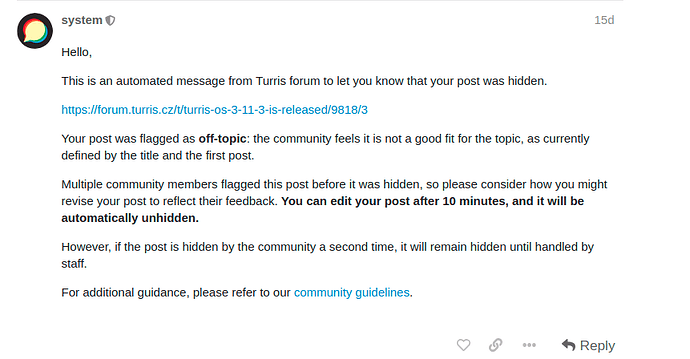 You didn't react to it anyhow, so I unlisted the thread, we don't delete anything.
---
Sorry for my inconvenience. Didn't knew/understand that.
Didn't want to make unwanted advertisment. Only wanted to show you newer/better/other hw developments (10GB WAN) may be of interest to you.
I was afraid that my posts even disappeared in my personal activity.
---