Hi all. The Turris MOX log in page allows me to log in. This is normal behavior. A short time later I find that I am logged out and when I attempt to go back in I am presented with a new account page. Please refer to the images below - you will see what I mean. If I pull the plug and reboot MOX the normal login works - but only for a time.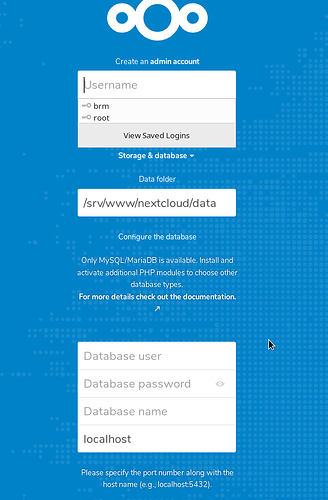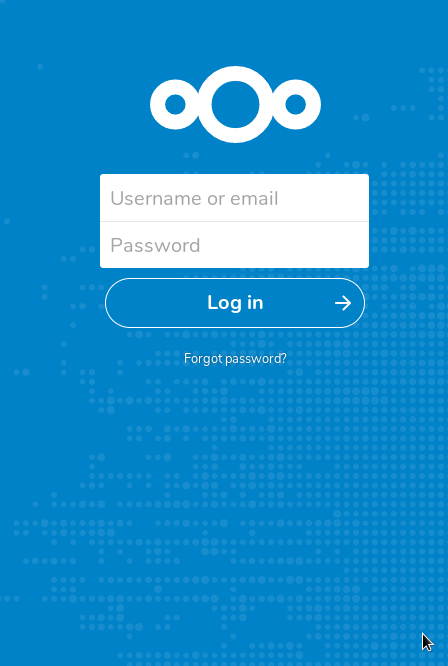 Any ideas?
I can access MOX via ssh during the time I am logged out.
I have looked at logs - but unsure what may be driving this. For example… see below. It has a number of references to mysql. and InnoDB.
NB ---- subnote — a while back I had to reset the Turris MOX after a power failure.
Jun 16 08:14:45 turris kernel: [ 67.727651] usb 2-1-port3: over-current condition
Jun 15 22:44:45 turris mysqld[3711]: 2020-06-16 8:14:45 0 [Note] /usr/sbin/mysqld (mysqld 10.4.11-MariaDB) starting as process 3711 …
Jun 15 22:44:45 turris mysqld[3711]: 2020-06-16 8:14:45 0 [Warning] Could not increase number of max_open_files to more than 1024 (request: 4184)
Jun 15 22:44:45 turris mysqld[3711]: 2020-06-16 8:14:45 0 [Warning] Changed limits: max_open_files: 1024 max_connections: 151 (was 151) table_cache:
421 (was 2000)
Jun 16 08:14:45 turris kernel: [ 67.777165] usb usb3-port4: over-current condition
Jun 15 22:44:45 turris mysqld[3711]: 2020-06-16 8:14:45 0 [Note] InnoDB: Using Linux native AIO
Jun 15 22:44:45 turris mysqld[3711]: 2020-06-16 8:14:45 0 [Note] InnoDB: Mutexes and rw_locks use GCC atomic builtins
Jun 15 22:44:45 turris mysqld[3711]: 2020-06-16 8:14:45 0 [Note] InnoDB: Uses event mutexes
Jun 15 22:44:45 turris mysqld[3711]: 2020-06-16 8:14:45 0 [Note] InnoDB: Compressed tables use zlib 1.2.11
Jun 15 22:44:45 turris mysqld[3711]: 2020-06-16 8:14:45 0 [Note] InnoDB: Number of pools: 1
Jun 15 22:44:45 turris mysqld[3711]: 2020-06-16 8:14:45 0 [Note] InnoDB: Using generic crc32 instructions
Jun 15 22:44:45 turris mysqld[3711]: 2020-06-16 8:14:45 0 [Note] mysqld: O_TMPFILE is not supported on /tmp (disabling future attempts)
Jun 15 22:44:45 turris mysqld[3711]: 2020-06-16 8:14:45 0 [Note] InnoDB: Initializing buffer pool, total size = 64M, instances = 1, chunk size = 64M
Jun 16 08:14:46 turris kernel: [ 67.967387] usb 2-1-port4: over-current condition
Jun 15 22:44:46 turris mysqld[3711]: 2020-06-16 8:14:46 0 [Note] InnoDB: Completed initialization of buffer pool
Jun 15 22:44:46 turris mysqld[3711]: 2020-06-16 8:14:46 0 [Note] InnoDB: If the mysqld execution user is authorized, page cleaner thread priority can b
e changed. See the man page of setpriority().
Jun 15 22:44:46 turris mysqld[3711]: 2020-06-16 8:14:46 0 [Note] InnoDB: Header page consists of zero bytes in datafile: ./ibdata1, Space ID:0, Flags:
0
Jun 15 22:44:46 turris mysqld[3711]: 2020-06-16 8:14:46 0 [ERROR] InnoDB: Corrupted page [page id: space=0, page number=0] of datafile './ibdata1' coul
d not be found in the doublewrite buffer.
Jun 15 22:44:46 turris mysqld[3711]: 2020-06-16 8:14:46 0 [ERROR] InnoDB: Plugin initialization aborted with error Data structure corruption
Jun 16 08:14:46 turris kernel: [ 68.017141] usb usb3-port1: over-current condition
Jun 16 08:14:46 turris kernel: [ 68.257248] usb usb3-port2: over-current condition
Jun 15 22:44:46 turris mysqld[3711]: 2020-06-16 8:14:46 0 [Note] InnoDB: Starting shutdown…
Jun 16 08:14:46 turris kernel: [ 68.497181] usb usb3-port3: over-current condition
Jun 16 08:14:46 turris kernel: [ 68.737371] usb usb3-port4: over-current condition
Jun 16 08:14:45 turris kernel: [ 68.927436] usb 2-1-port4: over-current condition
Jun 16 08:14:45 turris kernel: [ 68.977305] usb usb3-port1: over-current condition
Jun 16 08:14:46 turris kernel: [ 69.167535] usb 2-1-port1: over-current condition
Jun 16 08:14:46 turris kernel: [ 69.217269] usb usb3-port2: over-current condition
Jun 16 08:14:46 turris kernel: [ 69.407417] usb 2-1-port2: over-current condition
Jun 16 08:14:46 turris kernel: [ 69.457227] usb usb3-port3: over-current condition
Jun 15 22:44:46 turris mysqld[3711]: 2020-06-16 8:14:46 0 [ERROR] Plugin 'InnoDB' init function returned error.
Jun 15 22:44:46 turris mysqld[3711]: 2020-06-16 8:14:46 0 [ERROR] Plugin 'InnoDB' registration as a STORAGE ENGINE failed.
Jun 15 22:44:46 turris mysqld[3711]: 2020-06-16 8:14:46 0 [ERROR] Could not open mysql.plugin table. Some plugins may be not loaded
Jun 15 22:44:46 turris mysqld[3711]: 2020-06-16 8:14:46 0 [ERROR] Unknown/unsupported storage engine: InnoDB
Jun 15 22:44:46 turris mysqld[3711]: 2020-06-16 8:14:46 0 [ERROR] Aborting
Jun 16 08:14:46 turris kernel: [ 69.937258] usb usb3-port1: over-current condition