I am netbooting my MOX - Pocket WiFi (no SD card inside) from
Turris OS version: 5.1.10 HBS
It is paired successfully, MOX shows up in Device list and everything is fine.
But the WiFi does not work. I can only see 4 APs (public and private networks on both 2.4 and 5GHz. The private one has hidden SSID) created by Omnia.
Foris shows: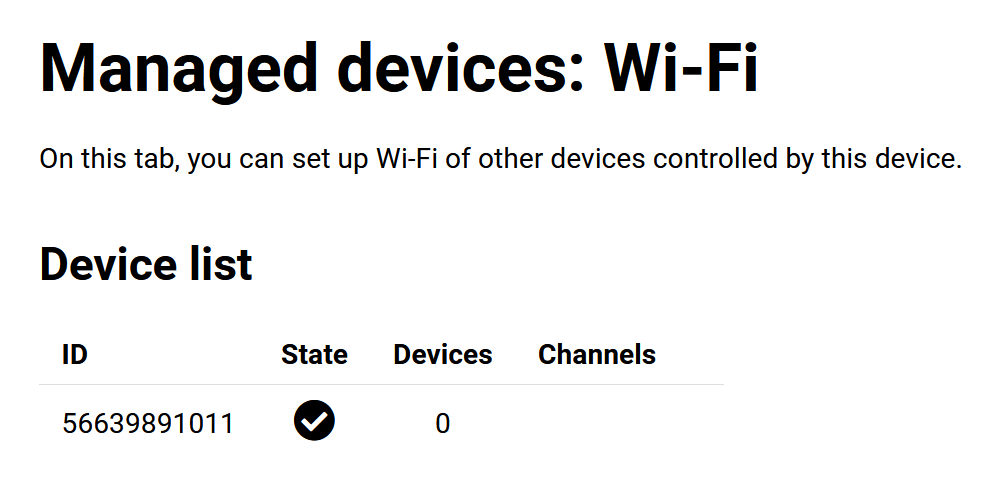 MOX heartbeats OK.
This is my /etc/config/netboot (I want to use 5Ghz)
~# cat /etc/config/netboot
# WiFi specific settings
# 02df_9141 is MOX SDIO WiFi
# 168c_003c is WLE900VX - 5GHz AC PCIe WiFi card in MOX and Omnia
config device 02df_9141
        option channel 'auto5'
        option ssid '@@SSID@@'
        option key '@@KEY@@'

Any idea what's wrong, what documentation I missed?
Thanks for help