Hello All,
I've changed LED configurations and colors so I will know whether wifi is on or off.
I have set the config for wifi indicator led as follows: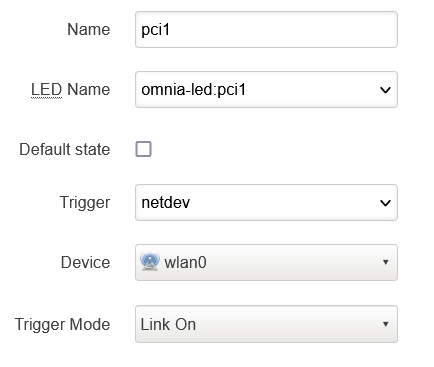 And it nicely shows if wifi is UP (lit) or DOWN (led off).
However if I reboot router the LED is off, even if wifi is turned on (devices connected).
If I run wifi up in ssh the LED will turn on.
Did I misconfigure LED and other setting is required as the one in the picture?
I tried phy0radio and phy1radio as triggers at first but that don't seem to work.
Thanks a lot