Until recently, I was able to access my devices on my local lan using hostname.lan - but this functionality appear to have disappeared - probably in relation to the latest updates.
Various posts appear to indicate that hostname and hostname.lan should be equally useable, but in my case neither of them work.
In Static Leases I've tried to add hostnames as both mixed-case and as all lower-case (as an old post indicated this could be a problem) but this didn't change anything.
Also hostnames from devices requesting an IP by DHCP, does not work.
I believe all my DHCP and DNS settings in LuCI are set to default: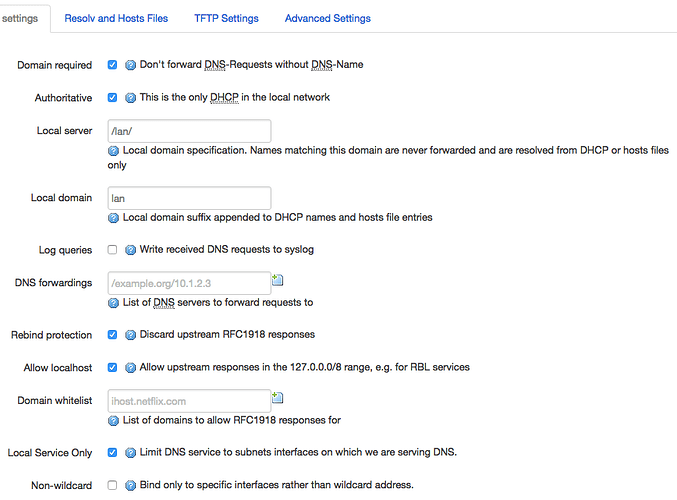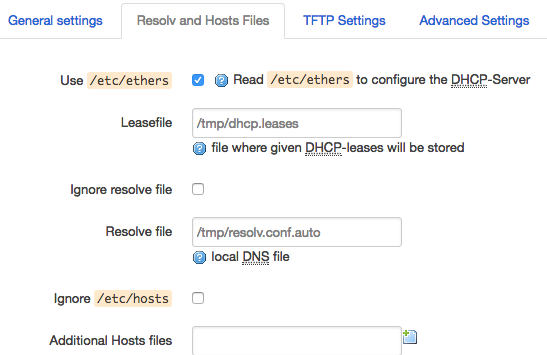 The file /etc/ethers is empty.
As expected, the /tmp/dhcp.leases file contains lines like this:
1499935789 10:9a:fd:5f:0f:d9 192.168.2.30 esxi 01:10:9a:dd:5f:0f:d9
1499920730 28:6a:fa:bc:2d:e0 192.168.2.239 iPad2 01:28:6a:ba:bc:2d:e0
The /tmp/resolv.conf.auto file contains
search lan
nameserver 127.0.0.1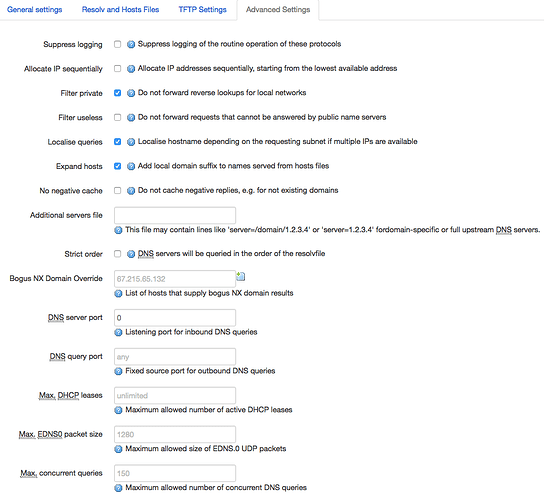 When configuring my ESXi server to use DHCP, and configuring a static lease for it's MAC address, I see that it's able to get it's hostname from the DHCP - but the hostname is not useable.
Attempting to use nslookup or ping -a to verify a hostname fails.
Any pointers to what may be wrong?