Hi,
I have my ISP router in bridge mode, and Turris Omnia (v5.2.6) configured as my main router.
I want to reach a device which is on my internal LAN (so behind the Omnia) from the outside via SSH, but ssh -vvv tells me that it's getting stuck at the debug1: Connecting to [external IP address] port 2288. - So I'm guessing it's timing out.
I have these settings configured in my port forwards, are these the correct settings?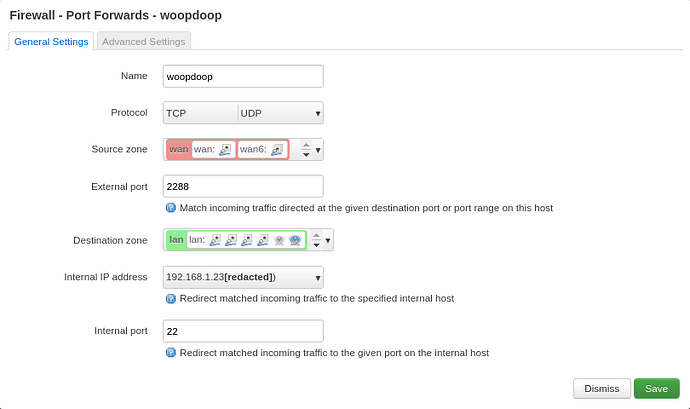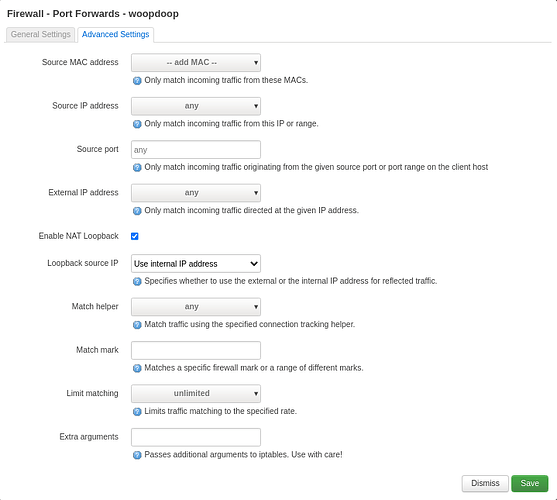 Thanks in advance.